Newsletter 027: Aeronautiko Bunny!!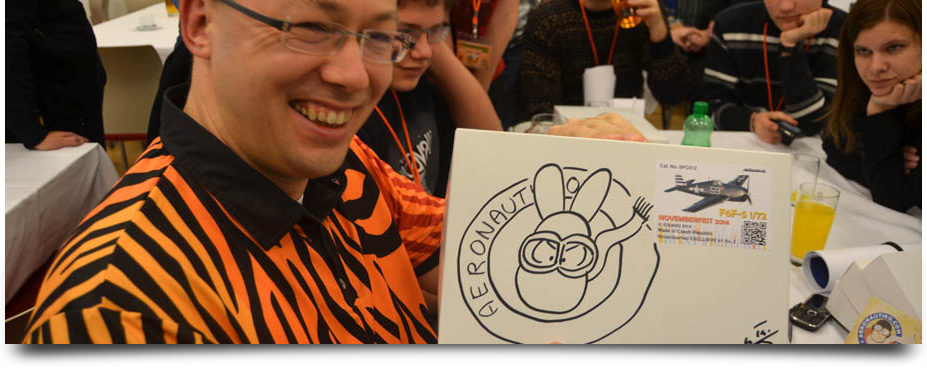 Aeronautiko Bunny!!

As you know, a few days ago we went to the Czech Republic to visit Eduard factory, and it was definitely THE TRIP that every scale aircraft modeller should do once in a lifetime.

We manufactured our own kit: printed its decals, made photoetches, moulded resins, and met the wonderful team of professionals working at our dream factory, most of them also scale modellers. And if that was not enough, Jan Bobek, creator of the "Bunny Fighter" comic character, drew us an "Aeronautiko Bunny". Awesome!!! :D

With all that we achieved one of our wishes for this 2014 that is now slipping from our fingers, but there's still time to talk you about some of our latest new products: a load of Hasegawa kits just arrived from Japan... at unbeatable prices!

Don't let them slip by!!
---