Newsletter 031: Big?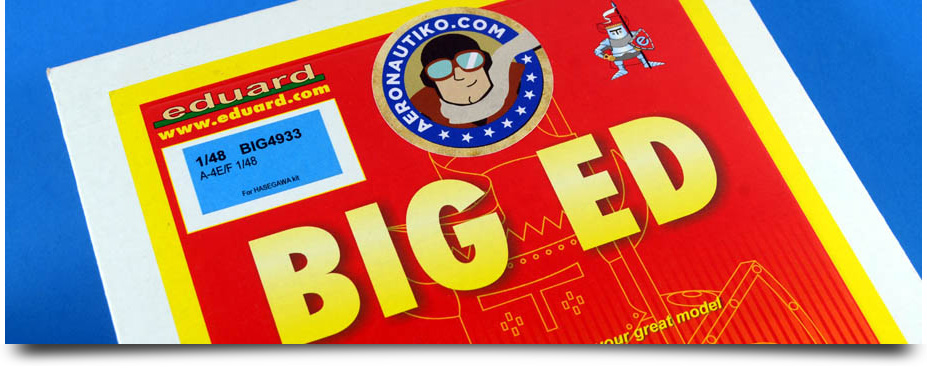 Big?

We scale modelers are in love with small models, small scales, small parts, small decals, small brushes... And the smaller they are... the more we like them! :D

The big fellas at Eduard also love small things, only that they pack them in big envelopes and call them BIG ED. Inside a BIG ED package you will find those small, gorgeous and colored photoetched parts, those tiny masks, those meticulous bare metal photoetches, all together and along with a reduced price, usually about a 30% below the price of buying each reference independently.

We have a whole load of new BIG ED references in 1/32 scale for Tamiya P-51, Hasegawa Bf 109 and Revell Arado Ar 196. We also have novelties in 1/48 scale for the Zero 5c, the Fw 190 by Hasegawa, the Lancaster by Tamiya, the Spitfire Mk Vb, Bf 109 G-10, G-14 y G-2 by Hasegawa, and for the legendary B-17 by Revell / Monogram. The small icing on the cake goes for the A-26 in 1/72 scale by Italeri.

If you love small things, just go big... Go Aeronautiko!!
---